COVID-19 HOTLINE 24/7 314-615-2660 Text STLOUISCOALERT to 67283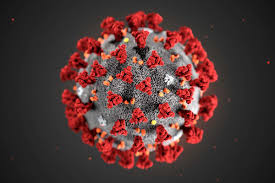 How to decide if you should be tested or seek care:
Symptoms of COVID-19 include a cough, fever, and difficulty breathing.
If you are sick and think you may have COVID-19, stay home and consult with your healthcare provider about whether you need to be tested.
Not everyone needs to be tested for COVID-19. Most people have mild illness and can recover at home without seeking in-person medical care.
There is no treatment specifically approved for people who have COVID-19. You should seek medical care to treat your symptoms; treatment options will be the same regardless of whether the cause of your symptoms is COVID-19 or a different illness.
Symptoms consistent with COVID-19 (fever, cough, lower respiratory symptoms) :
Close contact to those with known COVID-19 infection.
Those at high risk for poorer outcomes including those over 60, people with chronic medical conditions, immunosuppressed, or those that are pregnant.
People living in congregate settings.
Healthcare workers.
Hospitalized patients.
When to seek immediate medical attention:
If you develop emergency warning signs for COVID-19 get medical attention immediately. Emergency warning signs include*:
Trouble breathing
Persistent pain or pressure in the chest
New confusion or inability to arouse
Bluish lips or face
If you believe you need to be tested, contact your health care provider or call the testing facility location closest to you. If you are unsure if you need to be tested please complete the Symptom Checker in the below link. In all cases you must call ahead before arriving at any testing facility.
*This list is not all inclusive. Please consult your medical provider for any other symptoms that are severe or concerning.
Locations (Call for an appointment 314-615-0574):
Testing will begin on Monday, April 27 at the John C. Murphy clinic located in Berkley at 6121 N Hanley Rd.
South County Health Center in Sunset Hills will begin testing at 4580 S Lindbergh Blvd. starting on Monday, April 27.
For further information contact Kenneth Griffin at (314) 615-8301